"The tighter you cling to a story about yourself, the further you get from hearing your soul's truth as it tries to come forth." --Parker Palmer
Every culture has a story -- a weaving of narratives, symbols, and agreements that help us define and navigate the world. Who are you? What is it to be a human being? What's important? What's valuable? Where do we come from? Where are we going? How does the world work?
Today's dominant culture tells a story of separation, where we are separate from each other and from nature; entrenched in competition and transactional behaviour; and where generosity and trust are exemplars rather than norms. But that old story is rapidly becoming obsolete. Despite GDP growth, unhappiness is soaring. Despite social media proliferation, we are more lonely and disconnected. Bots are being programmed to behave like humans, while humans are behaving increasingly like machines. All our mainstream systems (education, business, non-profits, government, media) are rooted in legacy paradigms, and find themselves ill-equipped to respond to these emerging challenges.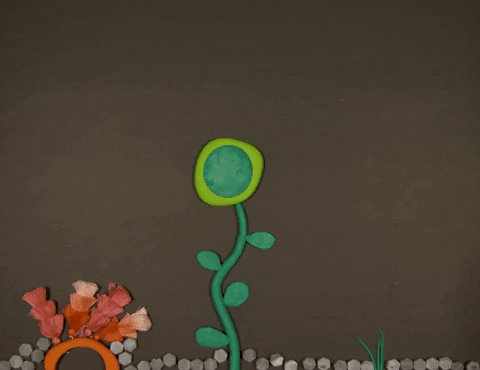 If "the greatest danger in times of turbulence is not turbulence itself, but to act with yesterday's logic" (Peter Drucker), how do we pause and help each other expand into the new story of interbeing? A story that aligns with the ancient principle all sages have taught -- that life exists in relationships and that the good of one is contained in the good of all!
Gandhi famously said "my life is my message". Turns out, when we feel connected, our breathing and our heart rates start synchronizing. In such a circle, the simple act of deeply listening to each other's stories is the fastest way of expanding our stories too. As a recent retreat alum aptly put it, "Now your life is my message."
In that spirit, this 4-day retreat in Gandhian heartland is a collective experiment in amplifying goodness to create a whole greater than sum of its parts. We do this by listening to stories from each others' seemingly ordinary lives, practising small acts of kindness together and meeting some uncommon new story leaders (aka ladders!). It is entirely offered by volunteers who are past alums, without any price tags, as a pay-it-forward gift.
To learn more about our upcoming retreat, please see the presentation below:
If you'd like to join the retreat, please click on the 'Apply For Retreat' button below and complete the application below (in English or Hindi) and we'll get back to you.
FREQUENTLY ASKED QUESTIONS
Living into the new story in today's context, invites us into how can we step into the new story - personally and collectively? In the new story of "me", how do we integrate grit with surrender; self-care with caring for others? In "we", how do we integrate transactions with trust and inclusion with boundaries? How would that new story of "us" allow us to co-imagine new patterns in every sector – education,
business
, media,
technology
,
government
, and
community
to spark radical innovations that our world desperately needs? These questions have no one-size-fits-all answers and we must live into the questions.
The way we narrate our lives, shapes what it becomes. And this retreat is a collective attempt to write a more beautiful story by
being the change
we wish to see in a world which finds itlsef in a liminal space between these two stories. (For a bit of a flavour of the emergence,
some glimpses
from a recent gathering and more photos
here
.)
Simply put, we are a group of ordinary individuals, who come alive in doing small acts of kindness. Volunteers behind this particular retreat have hosted thousands of
circles
and hundreds of
Moved by Love
retreats; moreover, they have supported many ServiceSpace
projects
from Karuna News to Karma Kitchen.
Inspiring participants. Lots of great hearts are coming together!
Uncommon questions. For quick-fix, binary, either-or answers, we already have Google; we aim to hold questions to lean into its nuances first.
Noble Friendships. Our hope is to nurture a rich matrix of friendships among unlikely friends.
Gandhi. Being on sacred Gandhian land in Ahmedabad, we hope to tap into vast reservoir of inspiration and practicing Gandhians. (More: Standing Up)
Volunteer Run. It's run entirely by volunteers, so there's no solicitation, pitches, agendas. Just practice of love.
A
beautiful and serene campus
on the outskirts of Ahmedabad, the heartland of Gandhian revolution, will be our home for the retreat. Built by legendary social entrepreneur
Ishwar Patel
, the space is an architectural blend of activism, work for humanity, spirituality and modernism.
All
Moved By Love
retreats are offered as a no-strings-attached gift, made possible by
gratitude offerings
from past alumni. At the end of all retreats, everyone has an opportunity to keep the chain alive and pay it forward with money, time or
other
expressions of wealth -- for future guests.
The retreat formally begins on 9:30AM on Oct 5th (Thursday), 2023. Please ensure you reach the retreat venue before that. You are welcome to join us for breakfast at 8:30AM. If needed, outstation guests are welcome to arrive on the previous evening.
Retreat ends at Sunday, Oct 8th @ 3PM. Most participants will leave during the evening, but in case you need to stay back for the night, we will be happy to arrange that.
Please note that is mandatory to be present with us for the entire duration of the retreat. And during the retreat, you won't have space to take other meetings or step out of the campus.
Through our time together, we will sit in circles to learn from each other's experiments and challenges; hear and engage with some innovative speakers across sectors; engage in many group practices that nurture our collective inner transformation. Plenty of opportunities to engage the head, hands and of course the heart. Plus a few surprises!
Over last twelve years, thousands have joined from a wide-ranging backgrounds. Perhaps what brought them together was a simple organizing principle: We are not merely what we do, but who we become by what we do. If you resonate with the notion that inner change and outer change are intrixicably intertwined, and if you are moved to cultivate deep connections with kindred spirits, this retreat will likely speak to you! Beyond that, we'd recommend leaning in your heart's intuition -- more often than not, "heart knows today what the mind will know tomorrow." :)
To facilitate deeper connections, we limit the group size of our gatherings -- and give priority to project initiators who are anchoring local projects in their contexts.
If you have any questions, please contact us anytime. To co-create our sacred field of emergence, we welcome you join us!
---
Share the retreat invitation with your friends: